SURVIVING THE STORM –  LIVING WITH THE AFTERMATH
Welcome to WELLNESS WEDNESDAY everyone. It continues to be a wild, windy and wet week for all our Friends in Texas and the Gulf Coast area. Combining a Category 4 hurricane with a tropical storm, up to 50 inches of torrential rain, howling winds AND tornadoes, it's important to review a few ESSENTIAL STEPS for DISASTER RECOVERY.
Most of us face the potential of a natural disaster no matter where we may live. But, whether that disaster is a hurricane, tornado, flood, tropical storm, cyclone, fire or earthquake – the steps to recovery remain surprisingly the same.
And, once the immediate danger of a disaster has passed, we need to focus on the tasks of rebuilding, restoring and repairing. All while staying SAFE!
So, let's begin with some IMPORTANT STEPS to take in any Recovery Process.
First up: 6 STEPS TO TAKE BEFORE ENTERING A BUILDING:
1) If you were evacuated, return to your home or business ONLY after local authorities have advised it is safe to do so.
2) Avoid flowing water surrounding the premises. Even if the water is only six inches deep, it can knock you to the ground. It also may hide downed power lines posing a threat of electrocution.
3) Assess your immediate environment. Check the surrounding area for downed power lines and debris. Report fallen trees, flooded streets and the presence of hazardous or suspicious material to your local authorities.
4) Check the exterior for gas leaks. If possible, turn the gas off until the utility company can inspect and assess the situation.
5) Inspect the outside of the structure for damage that may render the building unsafe. This may include the roof, chimneys and foundation.
6) If the main electrical box can be accessed without going inside the building or walking through standing or flowing water, turn off the main breaker.
Second: 6 STEPS TO TAKE AFTER ENTERING A BUILDING:
1) Once inside your home or business, move slowly and carefully. Beware of sagging ceilings, collapsed floors or jammed doors. All may suggest structural damage.
2) Check vents and chimneys for leaks, dirt and debris before using. Any blockages may lead to unsafe levels of carbon monoxide.
3) If HVAC heating and air conditioning ducts have mud or moisture in them, clean and disinfect these as well.
4) Avoid coming in contact with standing water pooled inside (or outside) the building. This water becomes a breeding ground for micro-organisms, including viruses, mold and bacteria.
5) Clean and disinfect all surfaces that have been touched by flood water. Open windows and doors to circulate fresh air and start the drying-out process. Remove items that cannot be properly cleaned like bedding, children's toys, upholstery, drywall and insulation.
6) Remove standing water slowly from the basement. Removing this water too quickly may put pressure on the walls of your home or business, which could damage or collapse the foundation.
Third: 6 STEPS TO HELP ENSURE YOUR CONTINUED SAFETY:
1) Remain in contact with a battery powered, solar or hand-cranked radio, a digital television or a mobile device for constant updates from NOAA or your local emergency broadcast system. Only call 911 for emergencies AND avoid using your car so the roadways are clear for emergency vehicles.
2) Avoid using matches, candles or lighters until the premises have been inspected for gas leaks by qualified emergency personnel.
3) Check the sewage systems. Make sure toilets are working properly. Any backup here will result in a health hazard. A temporary "out-house" may have to be set up. And, if possible, wear gloves, heavy shoes or waterproof boots and eye protection for any emergency clean-up.
4) Discard food that may have been contaminated and check your water supply. Emergency water can be obtained from toilet tanks, melted ice cubes, water heaters and canned vegetables.
5) Do not use electrical tools or appliances in wet or damaged areas. Even a little mud in a grounded outlet could prevent the grounding system from working and could result in electrocution.
6) Beware of opportunists using the disaster to take advantage of people in need. Be cautious of scammers selling suspect tools, products or assistance. Always ask for certification marks and personal credentials.
Of course, these are only a few suggestions to help you survive the aftermath of a disaster. But, adhering to them will help keep you and your loved ones safe until emergency personnel and official disaster relief services can reach you.
And, continue to check with your local authorities to find out which DISASTER ASSISTANCE PROGRAMS apply to you and your situation.
Finally, before we go –
Let's review the BASIC NECESSITIES that every individual or family should have available JUST IN CASE OF EMERGENCY: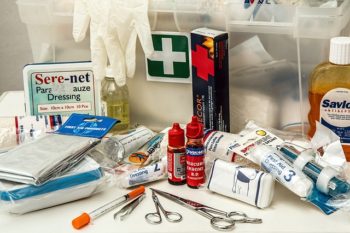 1) First Aid Kit and medications.
2) Battery, solar-powered or hand-cranked radio.
3) Antiseptic wipes.
4) Drinking water and water purifying tablets.
5) Canned food.
6) Flashlights or chemical glow sticks.
7) Thermal blankets.
8) Back-up batteries for EVERYTHING.
9) An Emergency Family Plan.
AND, DON'T FORGET YOUR PETS!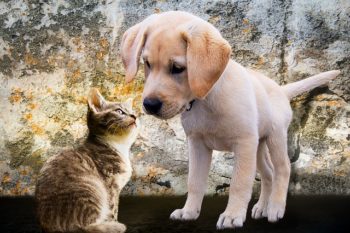 EXTRA FOOD AND WATER FOR THEM AS WELL!
In closing today, I join all Americans in sending LOVE and LIGHT to those affected by Hurricane Harvey. May you stay Safe, Warm and Dry as you weather the storm – and may you recover in record time.
Thanks for joining me everyone. Until next time, please stay in GOOD HEALTH and . . .
TAKE THE COURSE AND TAKE CHARGE!
______________________________________________________________________________________________
A FEW HELPFUL LINKS IN AN EMERGENCY:
Top Photo Courtesy of The Washington Post.