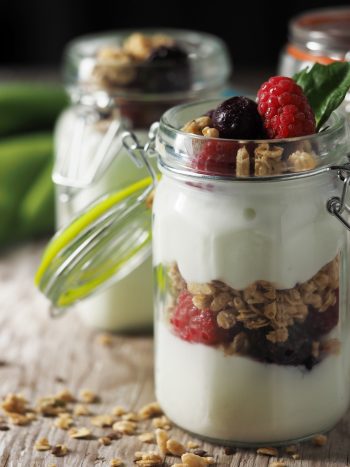 HEALTHY AND HEARTY HOLIDAY SNACKING
Hello Everyone and welcome back to our final #FACTUAL FRIDAY of 2016!
For many of us, the holidays are filled with family, friends, fun and food. And if you're like me, that means a lot of food. Really good food. Very tempting food. Food that is hard to resist and not always weight loss and fitness friendly.
And of course, the holidays aren't over yet. We have New Year's Eve coming up – and with that even more parties, festivities and yes — food.
Therefore, we're going to focus today on a few simple snacks that can curb our appetites and help us balance all the great, rich and often fattening foods that are part of our holiday traditions.
So, let's get started with 5 SIMPLE FOODS FOR EASY, TASTY & HEALTHY HOLIDAY SNACKING:
YOGURT & FRUIT. When it comes to dairy, you can't get much healthier than yogurt. Its special proteins and high levels of magnesium, calcium and potassium can help regulate blood pressure – especially if the yogurt is a non-fat or low-fat variety. The probiotics help balance the microflora in our gut, which can aid our digestion and keep us regular. And, Greek yogurt which is made by separating out the whey contains even more protein with fewer carbohydrates and sugar. Combine this with the fiber, vitamin C, antioxidants and minerals found in apples, pears or dates and you have a snack that will energize your body and mind while keeping you slim and trim.
HUMMUS & VEGGIES. The whole-food, plant-based, unprocessed ingredients in hummus make it an excellent choice for a healthy quick pick-me-up any time of day. Made from chick peas, hummus is loaded with protein, fiber, minerals and vitamins. The iron, manganese and folate help support bone development, protect against genetic mutations that lead to certain cancers and help protect our colon by aiding digestion and keeping us regular. When we pair this creamy, nutritious snack with the antioxidants of broccoli, the vitamin A and C of carrots and the heart-healthy nutrients of multi-colored bell peppers, we have a powerhouse food perfect for plowing through the often hectic holidays.
NUTS. We've discussed the many health benefits of nuts before. This is one of the easiest, tastiest and healthiest foods around. Almonds and pumpkin seeds are packed with antioxidants that help fight cancer development and heart disease. Pecans contain remarkable anti-inflammatory properties and cashews are rich in iron, zinc and magnesium. And nuts, including walnuts, pine nuts and pistachios are loaded with omega-3 fatty acids and fiber for good digestion. Just remember to limit your intake to a handful and stick with raw or dry roasted nuts without a chocolate, sugar or salt coating.
SALMON & CRACKERS. One of the most nutritious foods we can eat comes in the form of fish – salmon to be exact — whether it's from a can or fresh from the market. Salmon offers us an excellent source of "good" cholesterol otherwise known as omega-3 fatty acids, which is great for strengthening the arteries, veins and cardiac muscles protecting us from strokes and heart attacks. It's rich in essential minerals like calcium, iron, phosphorus and vitamins like A, B and D. And the selenium in salmon helps metabolize the fast-growing tissues of our hair and nails and helps manage insulin levels throughout the body. When eaten on a whole wheat or multi-grain cracker – or a pita chip – we have a delicious snack that's not only loaded with vitamins and nutrients, but is satisfying and filling without adding unnecessary calories.
POPCORN. Last but not least, we have popcorn! Popcorn is a great between-meal snack. Because it's "popped corn" it's mostly air. It contains protein, phosphorus and because it's a whole grain, it's a good source of dietary fiber. Whole grains also are high in phenolic acid antioxidants, which may be easier for our bodies to absorb. Popcorn is gluten-free, fat-free, filling and at 31 calories a cup it's a weight watchers dream. Stick with the "air-popped" varieties for maximum health benefits and if you need a bit of added flavor, try tossing your popcorn with a touch of parmesan cheese, cayenne, honey or cinnamon.
See, it's really not so hard to have fun and snack guilt and worry-free over the holidays and well into the new year. These are great choices for every one of every age.  They're tasty, healthy, easy, filling, low in calories, inexpensive and readily available.  What more could we ask?
And, since this is my last Blog of 2016, I want to end by sending all of you my very Best Wishes for a Beautiful and Blessed Holiday Weekend. I thank you for your support and I wish you a FABULOUS, SAFE, JOYFUL AND HEALTHY NEW YEAR!
Until next time and next year — stay in GOOD HEALTH and . . .
TAKE THE COURSE AND TAKE CHARGE!